Area Support Teams: Functions, Roles and Responsibilities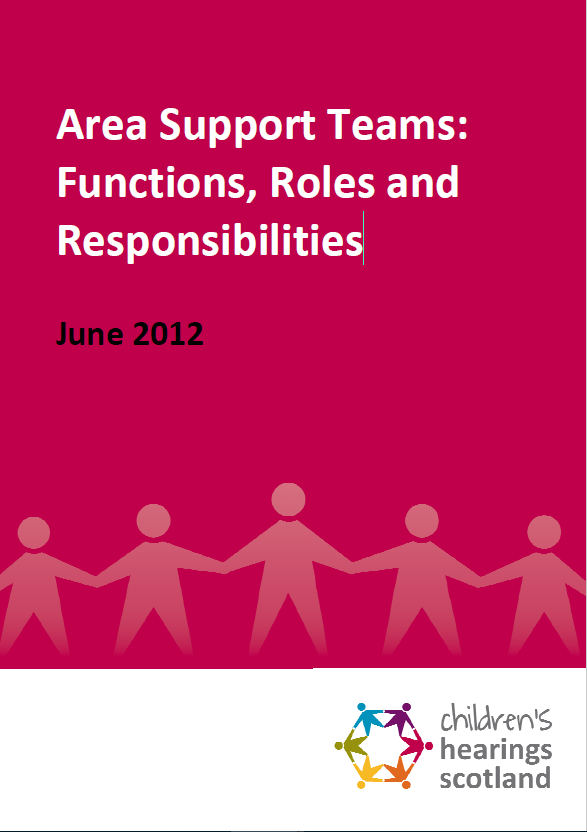 This document sets out the key functions and responsibilities of Area Support Teams (ASTs) as well as the support that ASTs can expect from Children's Hearings Scotland (CHS).
These AST roles and responsibilities sit alongside the Partnership Agreement agreed between CHS and each local authority. Taken together, they set out what support is provided to the AST, and by the AST to Panel Members.