UNCRC Incorporation Bill has passed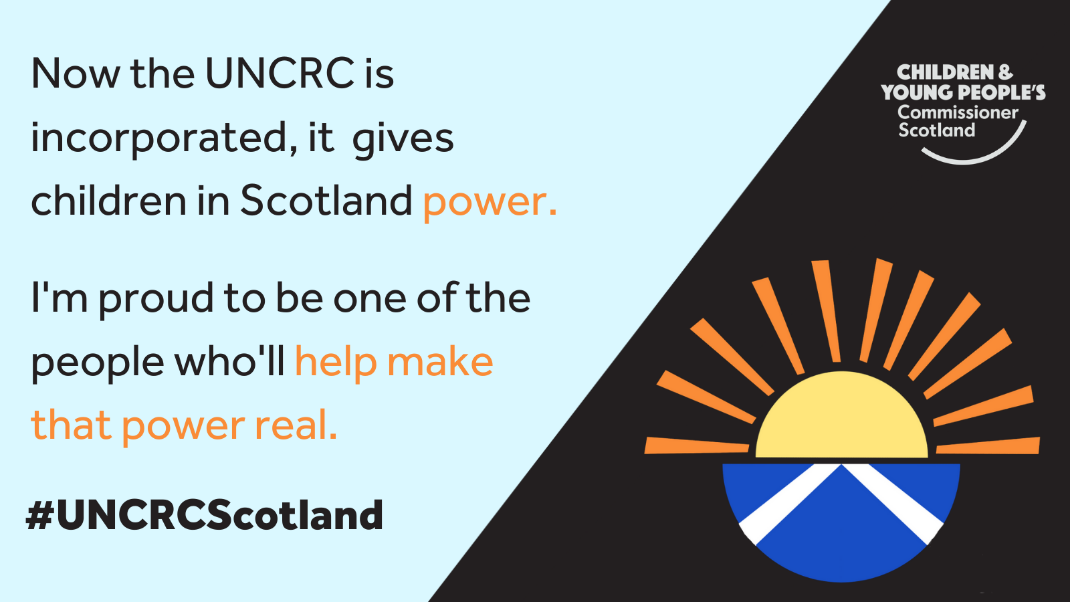 16 March 2021 will go down in history as a monumental day. On this day, the United Nations Convention on the Rights of the Child (UNCRC) Bill was passed in Scottish Parliament, promising to place children's rights at the very heart of Scots law.
At Children's Hearings Scotland, our volunteers and staff champion children's rights every day. In 2020 we launched our Children's Rights and Inclusion Strategy to further demonstrate our commitment to the UNCRC, placing children's rights at the top of our organisational and strategic goals.
Elliot Jackson, National Convener, said: "I am so proud of Scotland and of everyone who has campaigned tirelessly to make this a reality. At Children's Hearings Scotland we are absolutely committed to placing children's right at the heart of everything we do, and we look forward to working with partners and the wider sector to make meaningful change."
Amy Farmer, Practice Development Coordinator, said: "The incorporation of the UNCRC is an important step for Scotland in ensuring our society fully respects, protects and fulfils children's rights. It is great news that certain bodies, as well as children and young people themselves, have the power to take legal action if children's rights are breached."
Children's Hearings Scotland will continue to make important changes to learning, training and policy to make sure children's rights are front and centre.