New Area Convener appointed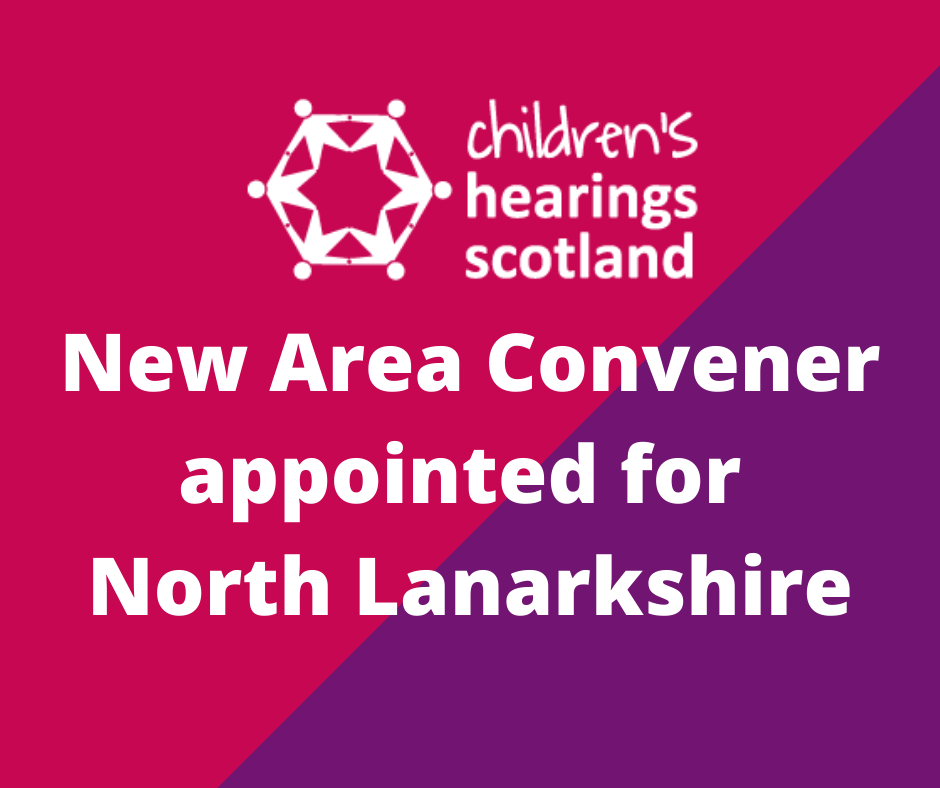 The National Convener, Elliot Jackson is delighted to appoint a new volunteer Area Convener for the North Lanarkshire Area Support Team.
After an open recruitment, Eddie McDowell will become the new Area Convener. 
Eddie follows in the footsteps of Janet McInnes succeeding her as she reaches the end of her term. Janet held the role of volunteer Area Convener with Children's Hearings Scotland (CHS) in North Lanarkshire since 2015, having previously been a Panel Practice Advisor. As a popular Area Convener, she has overseen a time of change and has successfully built a strong and empathetic Panel community ensuring that the best decisions are reached with and for infants, children and young people.  
Eddie has been Janet's Depute Area Convener for the last four years and has worked closely with Janet to engage and support the Panel community. Both Eddie and Janet are well known in the local sector and have built strong relationships with other agencies.
Elliot Jackson, National Convener, said: "Janet has been such an asset whose contribution over the last five years has been so valued by not only me but the wider team of Area Conveners and the CHS Community. Janet has been very positive about the appointment of Eddie McDowell, and agrees that he will bring such a wealth of experience to the role. I know that Eddie has great insight into the challenges and opportunities faced by the children's hearings system over the next three years and is ready to embrace how we best deliver The Promise for our infants, children and young people".
Eddie said: "I am delighted to be appointed at such an exciting time. I will do my utmost to ensure that we, as a CHS Community, continue to work towards keeping The Promise. I am passionate about children's rights and making sure these are upheld nationally and am looking forward to taking on this local leadership role."