Blog: Panel Member turned Panel Practice Advisor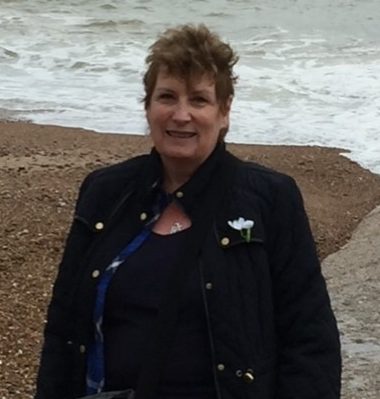 HAPPY BIRTHDAY CHILDREN'S HEARINGS!
Well, what to say about 50 years since the first children's hearing?  I've been a part of the system since 1980 when I applied to be a Panel Member because I had experienced some challenges as a child - and, actually, at the time I was a bit unsure about what Children's Panels did I have to say that the training and the observations and then sitting as a Panel Member was a huge eye-opener.
I sat on a variety of hearings that were complicated, straightforward, uplifting, frustrating, rewarding - all of these, which left me with a range of feelings that I'm sure fellow Panel Members can relate to. I was lucky that in my area we also had a successful 'buddy system', to help new Panel Members settle in and to help and support Panel Members before and/or after a hearing and this worked really well. We are volunteers but I remember that one of our training tutors always stressed that what Panel Members do is a huge responsibility and extremely complex.
Being a Panel Member was, and is, hard work and definitely a huge responsibility, but I really believe in the children's hearing system and I love being part of it, involved in helping and supporting our children during challenging and sometimes scary times in their lives.
When I stopped work in 2010 I gave up being a Panel Member and then I was asked to join the Children's Panel Advisory Committee (CPAC) and, among other things, observe and advise Panel Members. Since then, I have been a PPA (Panel Practice Advisor) and later Chair of the PPA team and am still there now; it's good to still be part of everything and I think being a Panel Member helped me to move into the PPA role with a clear insight of what it's like to be a Panel Member.
Obviously there have been huge changes since 1971 in society and in the Children's Panel (not least establishing Children's Hearings Scotland) and we've found our way through to where we are now, half a century since Lord Kilbrandon's vision became reality. Sadly, we're still needed to help today's children, but I think the Panel in the 21st century is every bit as relevant and valuable as it always has been and, with the introduction of The Promise to listen and improve, we're still around (another half century?) to provide the vital safety and support network to help and protect our children in the future. For certain, there will be ever more changes over coming decades, but as long as the ethos of Kilbrandon and the welfare of the infant, child and young person remain central to everything we do, I reckon we'll be OK.
- Karen, former Panel Member, current Panel Practice Advisor