Join the Children's Hearings Scotland Board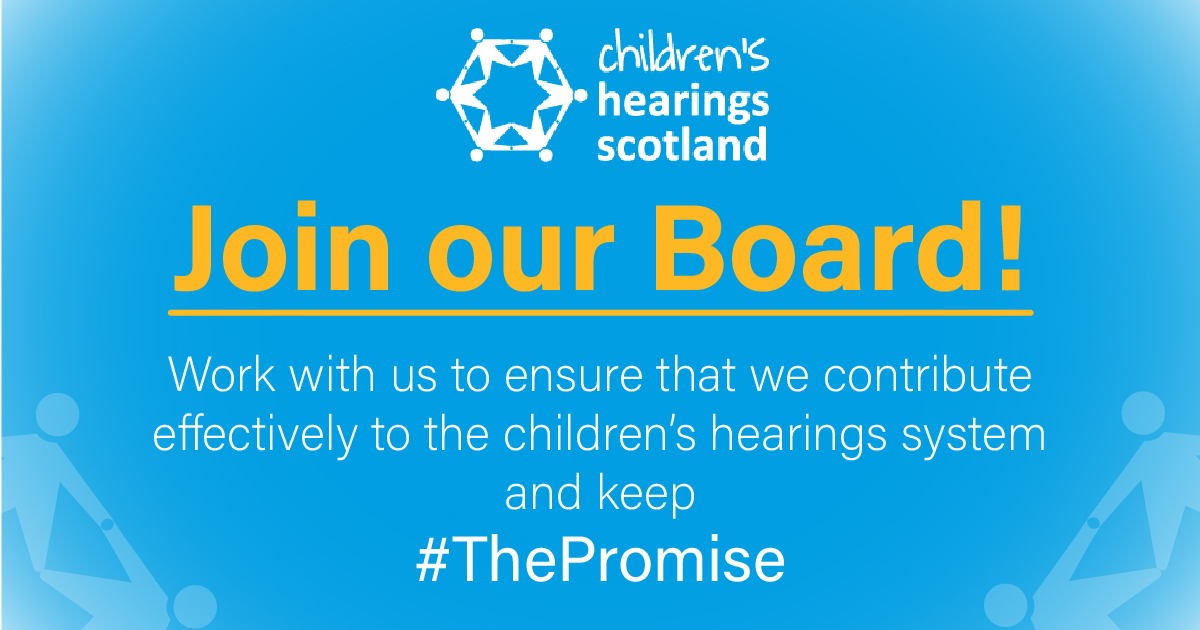 Scottish Ministers are looking to appoint two new members to join the Children's Hearings Scotland (CHS) Board, one with substantial experience of governance, and one with experience of volunteering in the children's hearings system. 
As a Board Member of CHS you will be expected to work with your board, the National Convener/Chief Executive and the senior team to ensure that the organisation contributes effectively to the modernisation of the children's hearings system in line with the findings of the Independent Care Review's The Promise. The Board has corporate responsibility for ensuring that the organisation delivers on the aims and objectives set by Scottish Ministers and for promoting the efficient and effective use of staff and other resources in line with the principles of best value.
To find out more about what the role includes, and to apply, please visit: http://ow.ly/6leP50DORkP.
Closing Tuesday 30 March 2021.