Why become a Panel Member
Jihad, Panel Member, Tayside:

Jihad is a psychology graduate from the University of Dundee in his early twenties. He has been a volunteer Panel Member since 2018.
"I loved the idea of being able to make a difference to children and young people who don't have the ability to change their situation alone. I think, often, people want the best for others but find it hard to get out there and make real change."
For Jihad, the strength of the Children's Panel lies in its focus of always putting the child or young person at the heart.
"The Children's Panel is an extensively positive system which allows children and young people to speak their minds and tell us their worries and concerns. Through this, we are able to make the best-informed decisions to improve their lives as much as we can and keep them safe and happy."
Like the children and young people themselves, Jihad believes the panel could be even stronger with increased representation.
"Having a wide-variety of individuals allows for the Children's Panel to be made up of members with different experiences, backgrounds, points of view and skillsets."
For Jihad, being a volunteer Panel Member has been a life changing experience.
"The Panel Members I've worked with are a group of the most genuine and caring people I've met, who are there solely to make a positive change to children and young people. Being a Panel Member is without a doubt one of the most fulfilling roles anybody can have."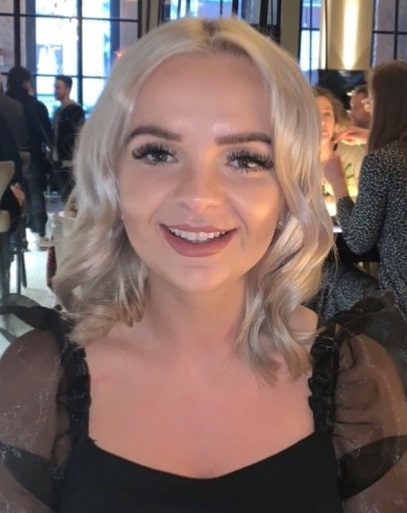 Abbie, Panel Member, Central and West Lothian:
Panel Member Abbie is a civil servant who sits on children's hearings in Central and West Lothian. Abbie is an experienced traveller having previously worked as an overseas representative and a travel consultant. She is also a trained hairdresser.
"I'd heard an advert on the radio for the children's panel in 2018 and it really appealed to me. I really wanted to do some sort of volunteering and I couldn't think of a better way than to contribute to my own community and support children and young people."
"At the time, I wasn't sure I was ready to do something as crucial as to make important decisions on children and young people's lives, however, I needn't have worried about being ready. The training from Children's Hearings Scotland is fantastic. It's a really huge investment in people which is great, and it really puts you up to the standard where you can sit on the Panel."
Abbie's favourite aspect of volunteering on the children's panel is its commitment to keeping the infant, child or young person at the heart of all decisions made.
"The feeling of creating a safe, nurturing environment for children and young people to grow is amazing and so rewarding. We are helping children and young people have an optimistic future, ensuring they have the right level of support, guidance and protection."
"Being a Panel Member is very rewarding as you are directly involved in potentially shaping a brighter future for people. It can be hard and at times intensive, but definitely worth every minute."
Hear From Area Support Team Members
Laura, Depute Area Convener, Aberdeen City:
Laura was a Panel Member for three years before becoming a Depute Area Convener. She describes herself as very outgoing and social, an avid football fan, and she loves music.
In her professional life she works for the Council and she has always loved to help people in the best way that she can, which is why she joined the Children's Panel.
"I wanted to make a positive impact on children and young people's lives, especially as a result of being part of a foster family. I wanted to encourage younger members of the community to see that anyone could do something important in their local community."
Laura was inspired after a conversation with a fellow colleague who was a Panel Member himself. On what convinced her to submit an application she says:
"Knowing that I would become part of a volunteer community who wanted to make a positive difference was all I needed. Now, although this is a volunteer role I have found that over the years I have taken it more seriously than my day job.
"My role as Depute Area Convener consists of looking after the volunteers in my local area. I take great pride in representing our volunteers at various meetings at a local and national level."
The role of a Panel Member and Area Support Team member require empathy, communication, and trust. 
"Listening to people is my favourite thing to do. I am often sought out by family, friends and colleagues for a listening ear and advice. I think this quality was extremely important when I was a Panel Member and continues to be vital in my role on the Area Support Team today."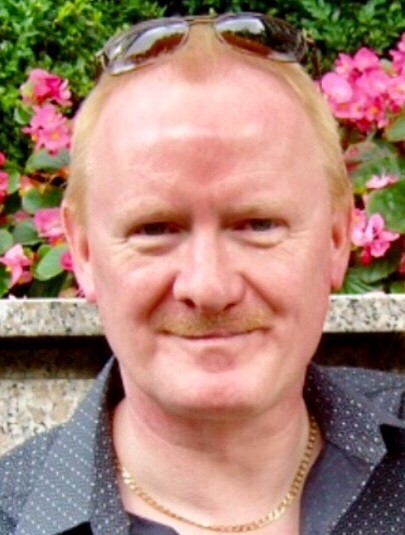 Paul, Area Convener, Tayside:
Paul is the Area Convener for Tayside, and has worked at the Department of Social Security (now DWP) and latterly the Ministry of Justice. He had initially intended to apply to be a Panel Member, but after finding the Area Convener role advertised he quickly changed his mind.
"Coming in from the outside world, as it were, I undertook the pre-service training for Panel Members in 2014 in order to gain a perspective of the training and a greater understanding of the decisions Panel Members would be making in the hearing room."
Paul wanted to contribute in any way he could to promote the welfare of the children and young people in his local area. He finds his role as Area Convener extremely rewarding.
"My role gives me a sense of satisfaction that I am making a positive contribution and providing useful support to Panel Members across Tayside. I am also able to play an important role in recruiting and selecting the best people to become new Panel Members.
"It is important that the membership of the panels reflects the society the panels serve, and most importantly the children and young people who appear before them. "
So what makes Paul a great fit for the CHS community?
"My friends would describe me as a caring person – it must be a family trait as my mother was a hospital matron, my brother is a paramedic and my sister works in her local health centre. I have also been told that I have a good eye for detail, sometimes to the point of being slightly too detailed – just ask the Tayside Clerk about that!"