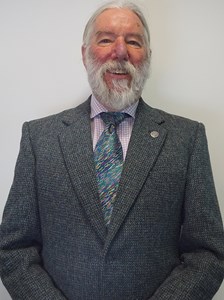 Henry Robson
Board Member
---
Appointed 1 March 2017
"Hi, I'm Henry, and I am the Vice Chair of the Children's Hearings Scotland Board and Chair of our Audit and Risk Management Committee.
Following senior management roles in SFHA and Law Society of Scotland, I bring significant experience of organisational change and governance to CHS.
I am supporting our Digital Strategy development, alongside our SCRA partners, and have taken a keen interest in the expansion of our Regional Support structure, our Learning Academy for Panel Members and CHS management development. All to the benefit of the hearing system's volunteer panel community and, ultimately, the children and young people who are at the heart of our activities, to provide the best outcomes for their futures.
It is a privilege to help in some small way those of Scotland's children and young people who become involved with the hearings system. Their interests remain at the core of all the developments and training initiatives we are delivering to assist our Panel Members to make the best decisions for those children's futures."
Please click on this link to view Henry's Register of Interests.